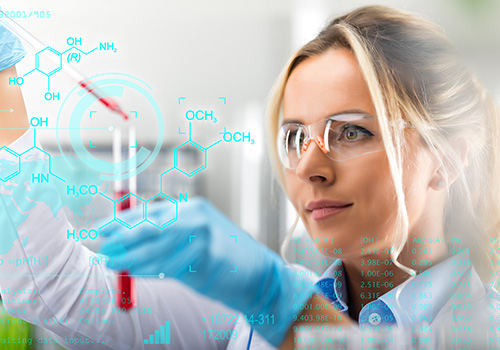 At the beginning of this year, Akademie Fresenius expanded its range of conferences to include online trainings for the chemical, agrochemical and biocide industries. The proven quality of the international conferences was brought into a compact online format. In the second half of 2022, the program will be supplemented by many new topics.
The ever-increasing safety requirements for chemicals, biocides, pesticides, cosmetics, etc. have led to a growing demand for knowledge and application of safety and toxicology testing. The online trainings aim to give basic knowledge in order to be able to continue to work efficiently, legally compliant and scientifically sound in the EU and UK legal framework. Participants will improve their knowledge in the areas of (eco)toxicology, biocide approval, pesticide regulation, PECsoil, REACH, IUCLID, PCN dossiers and more. Thanks to the mix of theory and practical application the new knowledge can be implemented directly into professional practice.
Except for the basic training "Poison Center Notifications (PCNs)", which is held in German, the training language is English.
Online Training: IUCLID for REACH
Date: 26 September 2022
Online Training: Chemicals Regulation in the UK – REACH, CLP and BPR
Date: 29 September 2022
Online Training: Approval Process and Core Principles of the BPR
Date: 4 and 5 October 2022
Online Training: Genetic Toxicology within the Framework of the Plant Protection Regulation
Date: 10 October 2022
Online Training: IUCLID – Biocides Dossier preparation with the IUCLID Software
Date: 10 and 11 October 2022
Online Training: New Sustainability Requirements for Biocides
Date: 13 October 2022
Online Training: Absorption, Distribution, Metabolism and Excretion of PPP Toxicants
Date: 17 October 2022
Online Training: Introduction to EU Pesticide Regulation
Date: 19 October 2022
Online Training: Risk Assessment of PECsoil in the Evaluation Procedure in Europe
Date: 20 October 2022
Online Training: Introduction to EU Dietary Risk Assessment and the Evaluation of Metabolites
Date: 27 and 28 October 2022
Online Training: IUCLID for Plant Protection Products
Date: 14 and 15 November 2022
Online Training: Introduction to Ecotoxicology and Environmental Risk Assessment
Date: 15 and 16 November 2022
Online Training: Basis-Training Poison Centre Notifications (PCNs)
Date: 23 and 24 November 2022
Training Language: German
Online Training: A Practical Guide to Poison Centre Notification for post-beginners
Date: 30 November and 1 December 2022
Online Training: Introduction to Toxicology and Human Health Risk Assessment
Date: 13 and 14 December 2022
You can find further information here:
Die Akademie Fresenius GmbH
Alter Hellweg 46
44379 Dortmund
Phone +49 231 75896-50
Telefax +49 231 75896-53
E-Mail freseniusakademie-fresenius.de
www.akademie-fresenius.com